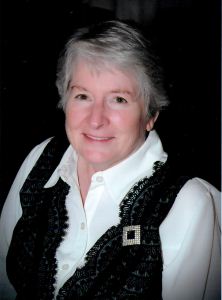 Betty is the Accounting Manager.  She is a Certified Bookkeeper with the American Institute of Professional Bookkeepers Association.  After graduation from High School and College Betty started her accounting career working for her family owned grocery business.  She has held many management level positions in her past employment.
Betty, with her husband Don volunteer for several non-profit organizations and local community events and are members of Mount Zion Baptist Church. They recently celebrated their 50th Wedding Anniversary.
Betty enjoys artistic painting.  She has won many awards for her paintings.  She is a member of the Monroe County Arts Alliance and a member of the Artist for Art Awards Program with the Georgia National Fair.  Also, she is an invited art contributor to the Georgia Wildlife Association Annual Fund Raising Event held at Sea Island, Georgia.
She is a member of the Georgia Beekeepers Association and currently is a active beekeeper.
Betty and Don have one Son and three Grandchildren.
She recently announced her retirement and will be leaving us in the 4th quarter of 2016. The employees of Beall Financial Planning have grown close to Betty and will miss her.